Wasabi Root (rhizome) for food - SOLD OUT UNITL NOVEMBER 1ST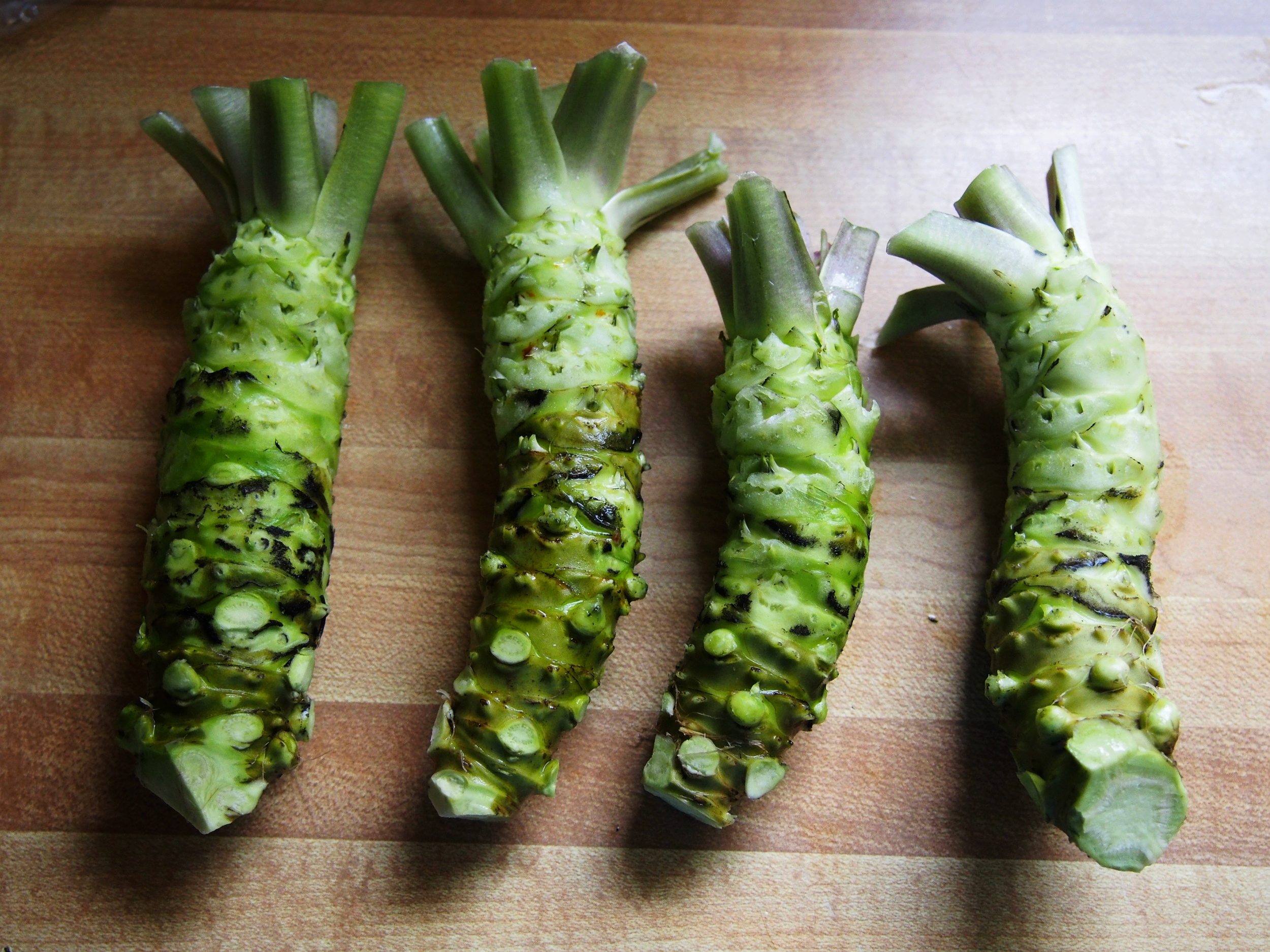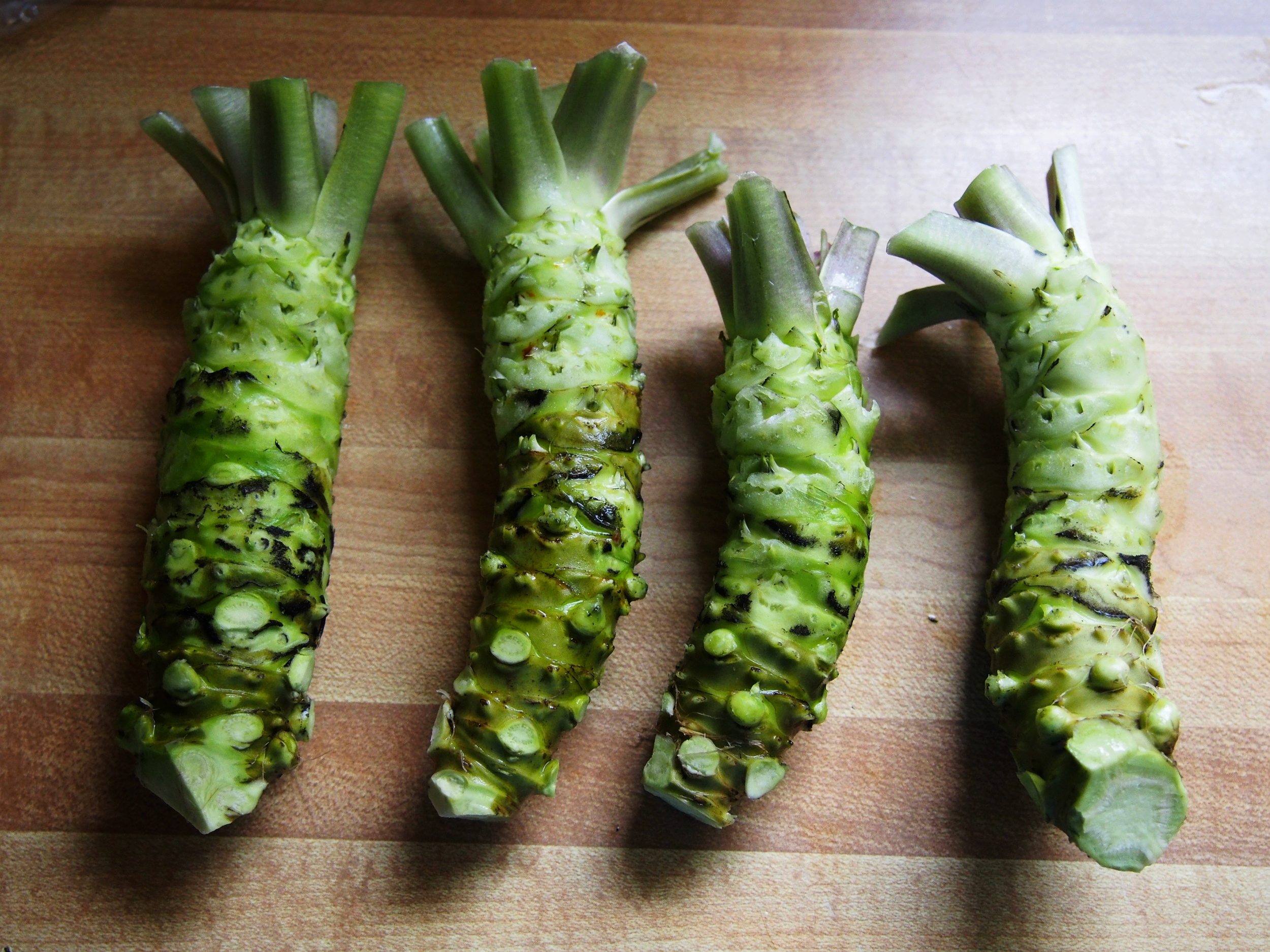 sold out
Wasabi Root (rhizome) for food - SOLD OUT UNITL NOVEMBER 1ST
Wasabi root (actually rhizome) is shipped trimmed as shown with approximately 2 inches of stem and no roots. (Grated rhizome with steel grater is shown for reference). Most rhizomes are approximately 2 ounces/60 grams in weight. Weight / size does not affect taste. Once the plant is mature, the plant's flavor is uniform through all rhizome sizes. Of course, we only harvest when the plant is mature.
Wasabi Grater included free with purchase of 1 pound or more.
Daruma-variety only available.
Looking to order more than 1 pound? Or are you a restaurant or distributor? Contact us at Info@TheWasabiStore.com.
Note: wasabi grater ONLY included in purchase of one pound or more. Grater can be ordered separately, but is included free with one pound or more.
Shipping / ordering: We harvest our wasabi to order. Wasabi orders are harvested weekly each week of the year (year-round - wasabi has no season). Orders placed by Saturday at midnight Pacific Standard Time will be harvested the following Tuesday and shipped the following day (Wednesday). Orders received after Saturday at midnight will be harvested one week later (e.g. an order arrives Friday, June 1st and is harvested Tuesday June 5th and shipped Wednesday the 6th. Order arrives Sunday June 3rd, it is harvested Tuesday June 12; one week later). Delivery is typically Fridays.