Garden Gift Certificate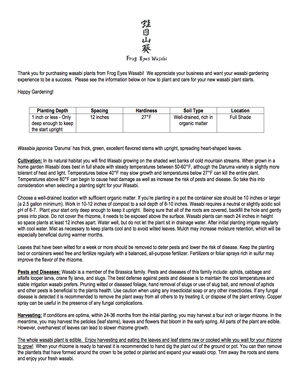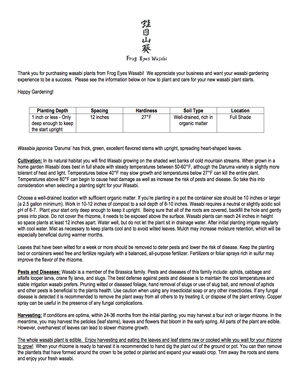 Garden Gift Certificate
Contents:
Your loved one will receive a gift certificate that will allow them to have a Garden Gift Pack sent to them when are they ready to have it arrive.
**PRICE INCLUDES SHIPPING**
3 Wasabi plant starts (bare root)
3 pots (biodegradable) to start the plants in preparation for Spring planting.
Growing instructions
If a gift, this box should be kept in the refrigerator. Please see the blog post "how long does it last" and the web page "preparation and storage"
Package does contain live plants and must be refrigerated upon delivery. For gift wrapping, package contents must be replaced in the original or replacement box.
Shipping Notes: comes in a 10-inch x 10-inch x 10-inch cube box.